IN THE MEDIA
A QUICK MESSAGE FROM ARTIST, CHARLIE FRYE!
ARTISTS BRING FLAIR TO KENTUCK FESTIVAL
CLICK TO READ THE FULL ARTICLE:
Charlie Frye, a painter from Lenoir, North Carolina, is also in his first year at the festival. His folk art, painted in acrylic on a variety of items from rusted pie pans to wooden doors, focuses on memory and his interests.
"I've got a few patriotic pieces because my dad was in the Navy and my grandfather was in the Army," Frye said. "Why paint something you don't love?"
FOOTHILLS FOLK ART FESTIVAL
CLICK TO READ THE FULL ARTICLE:
Charlie Frye of Lenoir is one of the artists who will be returning to the festival this year. Entirely self-taught, he has received regional recognition and was recently accepted into the prestigious Kentuck Festival of the Arts in Northport, Ala. He and his wife, Susan, own and operate Folk Keepers Art Gallery & Antiques in Lenoir, where they sell their own art and that of other Southern folk artists. Frye is easy to...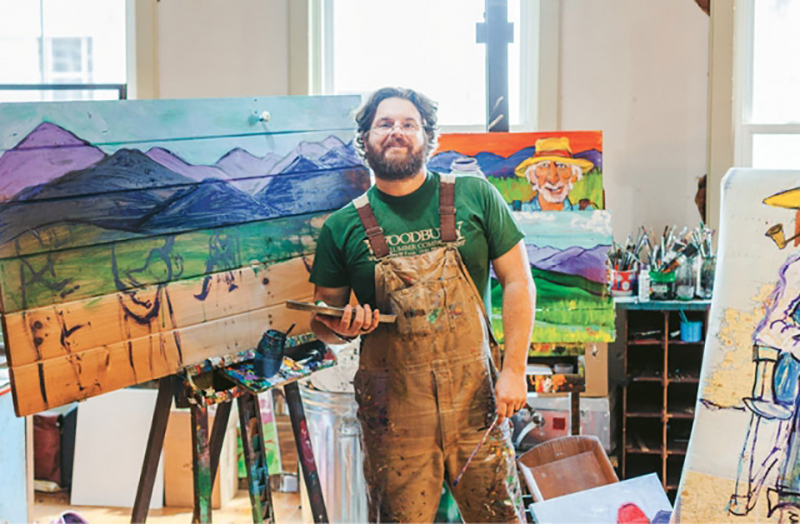 CLICK TO READ THE FULL ARTICLE:

Charlie Frye is hard to miss. A tall, burly fellow with a full beard and ponytail, he walks the streets of downtown Lenoir with his purple owl coffee mug in hand, wearing acrylic-stained duck bib overalls. Cars honk and passengers wave as they drive by. Frye, who is a self-trained folk artist and knows most everyone in town, cheerily calls out each driver's name, spilling some of his coffee as he waves back...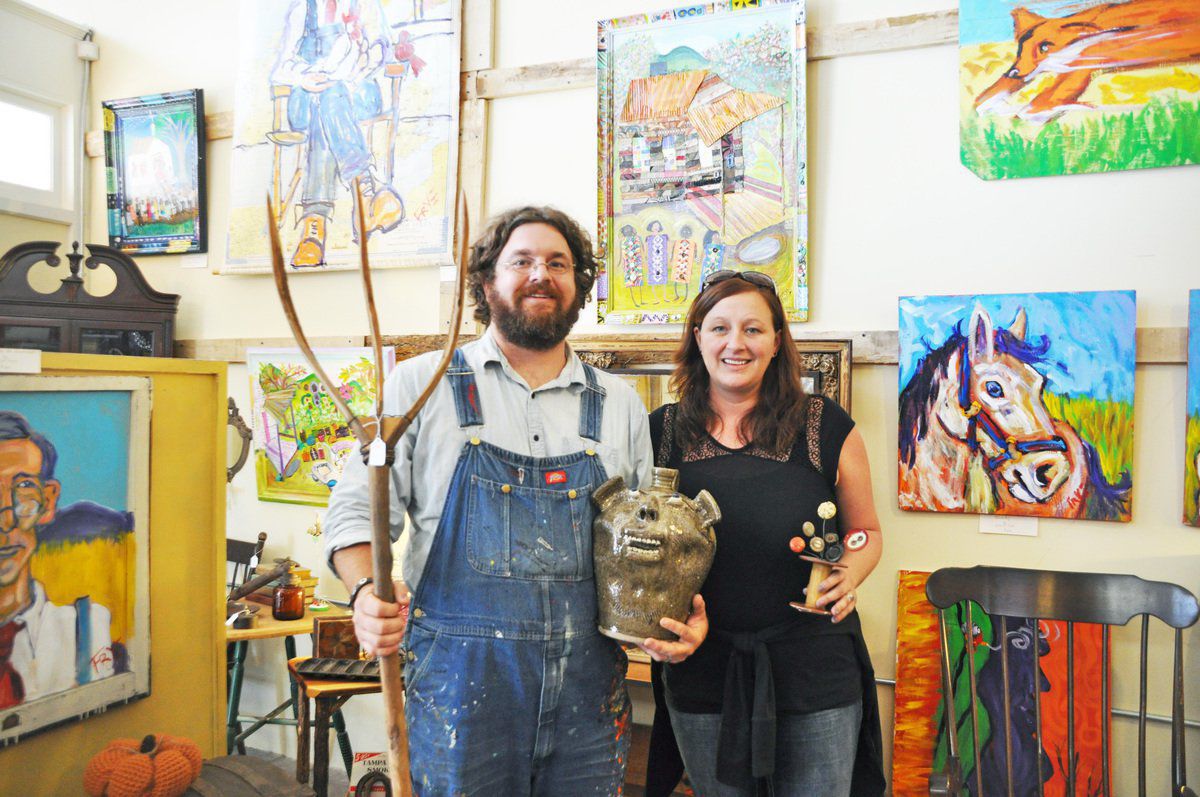 NEW GALLERY BRINGS FOLK ART AND ANTIQUES TOGETHER
CLICK TO READ THE FULL ARTICLE:
A vast array of colorful paintings, various antiques and artwork are spread throughout the gallery while the sound of music from the 1931 song "Dream a Little Dream of Me" could be heard in the background.
The Folk Keeper Gallery and Antiques, on West Avenue at Church Street in downtown Lenoir, across the street from the county office building, is part of owners Charlie and Susan Frye's dream. Susan...
A 30 SECOND COMMERCIAL FOR FOLK KEEPER GALLERY & ANTIQUES
Frye Art Studio in Lenoir, NC showcases the colorful, approachable paintings of self-taught artist Charlie Frye. His studio offers art classes as well, and has become an essential place to visit for anyone interested in North Carolina folk art, or just having a good time.